I used to work in the Technology Industry as a Systems Administrator and here's the top 10 things you should know as a Systems Administrator. When i first started in Information & Technology, I thought i knew everything. Literally…Wow was i wrong, when i started my first job I came in the first day thinking IT will be a piece of cake. Yeah right, I was wrong. IT is a difficult industry to be in as Technology constantly advances and you have to advance with it. I enjoy working in System Administration and i continue to freelance this type of work today.
Today, I will be going over the top 5 things you should know as a systems administrator.
1. Remote Desktop Connection Manager or RDP Session Tools
Remote Desktop Connection Manager or other RDP Tools are a necessity when working as a Systems Administrator. This will allow you to connect to multiple machines at once, rather then using Remote Desktop Connection where you can open as many computers as you wish although it's very time consuming. The Remote Desktop Connection Manager allows you to Save your sessions for later (The next day), which is a great tool for a Sys Admin.
2. Disabling Internet Explorer Enhanced Security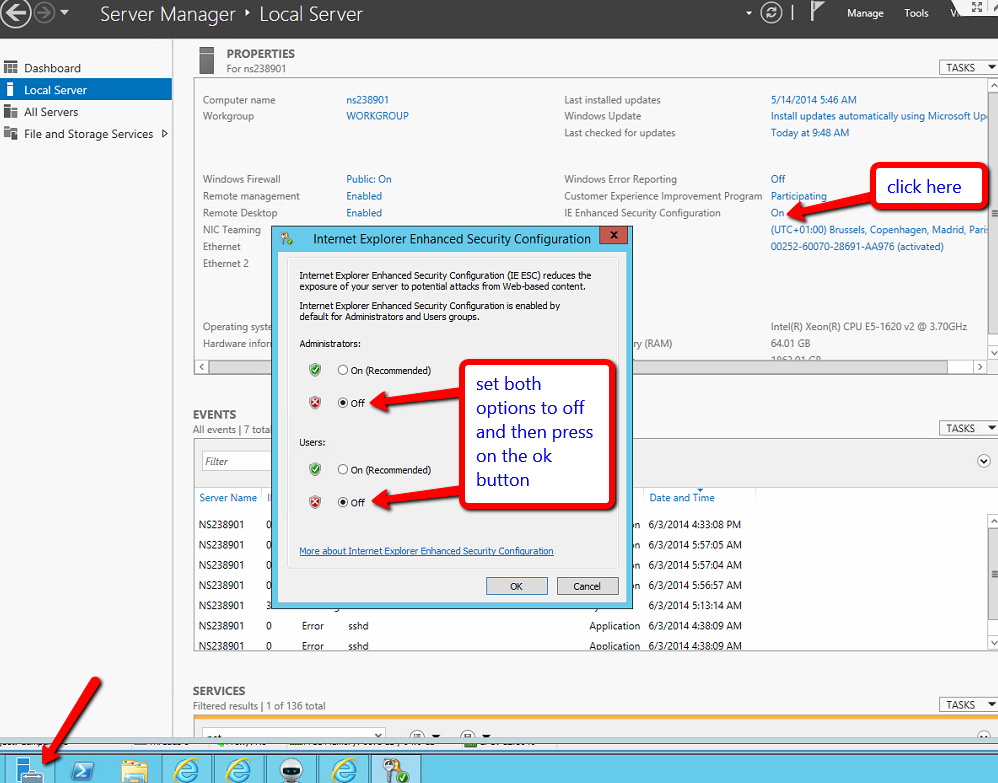 If Internet Explorer Enhanced Security Configuration is enabled a Systems Administrator will hate their life. When you go to a web page it will continue to prompt you to add the site to a list of "Safe Links". When trying to resolve issues fast as a Systems Administrator, this is the most troublesome feature.
3. Virtual Machines / Cloud Infrastructure is the way to go
Virtual Machine Infrastructure is the way to go! The reason behind this is because you can utilize more resources/features such as High Availability in VMWare or any cloud infrastructure which allows you to migrate your virtual machines in the event of a Host failure. If you run Dedicated Servers only, in the event a system board fails there is no live migration and you have a hard downtime.
Vs. If you are in a virtual environment there is virtually no downtime!
4. Powershell is your friend
Now a days learning powershell is crucial to working as a Systems Administrator as you can automate tasks very quickly!
5. Active Directory Management
Almost every IT position has some experience with Active Directory although as a Systems Administrator, you should know the ins and outs of how Active Directory Functions from how DFS can be used to Domain Controllers, Caching of ADMX Templates and Group Policy integration. If you own a business above 5+ employees, I'd recommend Active Directory.